Marketing & Sales
Kommunikation
Firmenseminare
Market Access & Medical
shqa executive live Webcasts: Omnichannel – "Be part of the change you want to see"
A program to guide Senior Leaders on their omnichannel journey
It is fair to say that being a GM or Senior Leader of a country organization has never been easy, but the role becomes more demanding every day.
Why? An increasing number of launches, challenges regarding access to patients or even possible portfolio setbacks, significant reduction in customer access and often limited resources for more tasks are only the tip of the iceberg. One thing will likely hold true for the years to come though: relentless customer focus will remain one of the top priorities - and customer-facing teams will have to make every single interaction count.
However, when we talk to Pharma leaders, similar questions and challenges appear to come up when it comes to embedding Omnichannel practices in their organizations. Here are some questions, but the list is not exhaustive:
From a customer perspective, what behaviors and expectations have really changed through the pandemic and what will really stay?
How to ensure personalized engagement - while our customers' expectations are ever increasing?
How to drive omnichannel approaches across the organization and act as one customer-centric, cross-functional team? By the way, we rarely or never hear, IF omnichannel should be implemented or not...
What are the opportunities omnichannel can offer given that access to doctors is one of the top challenges
What are essential planning tools and best practice approaches teams need to adopt for a seamless targeted customer engagement approach
How can we ensure customer facing teams embrace omnichannel tactics in light of their fear of losing control over customer relationships or even their jobs?
How can omnichannel effectiveness (ROI) and customer experience pragmatically be measured?
We believe that a holistic, orchestrated cross-functional omnichannel approach can help Pharma companies engage the right customer on the right channel with the right piece of content in a well-planned campaign - the four "Cs" of Omnichannel. This can ultimately lead to higher efficiency and a significant improvement in both engagement and experience.

In this fast-paced, tailored program "be the change you want to see", GMs and their team leaders get valuable and practical insights into the topic of omnichannel engagement in four 90-minutes sessions.
The key objective of these Executive LiveWebcasts is to guide and support GMs and Senior Leaders in embedding Omnichannel in their organization.
We will equip the participants with the right level of understanding and concrete coaching questions to enable them to work with their teams to embark and succeed on their omnichannel journey. And in addition, we offer a personal one on one 30-minutes coaching session to provide firsthand support on a more individual basis.

Please join us and your colleagues from the industry for an exciting learning opportunity.
A personal one on one 30-minutes coaching session conducted by Julian Hohendorff to provide firsthand support on a more individual basics.
General Manager
Senior Leader
Modules
What is omnichannel and where does the industry stand
Critical success factors and examples
How Omnichannel becomes part of your commercial planning
Coaching questions for leaders working with their teams
Intro to the four Cs (Customer, Content, Channel, Campaign) of Omnichannel
How to develop Personas and Customer Journeys based on customer insights
Coaching questions for leaders working with their teams
Overview of key Omnichannel capabilities required
Make, partner and buy decisions - also in context of agency collaboration
Change Management: how to overcome resistance and fear
Coaching questions for leaders working with their teams
KPI's and reporting
Customer Experience Measurement
Omnichannel Technology Landscape
Coaching questions for leaders working with their teams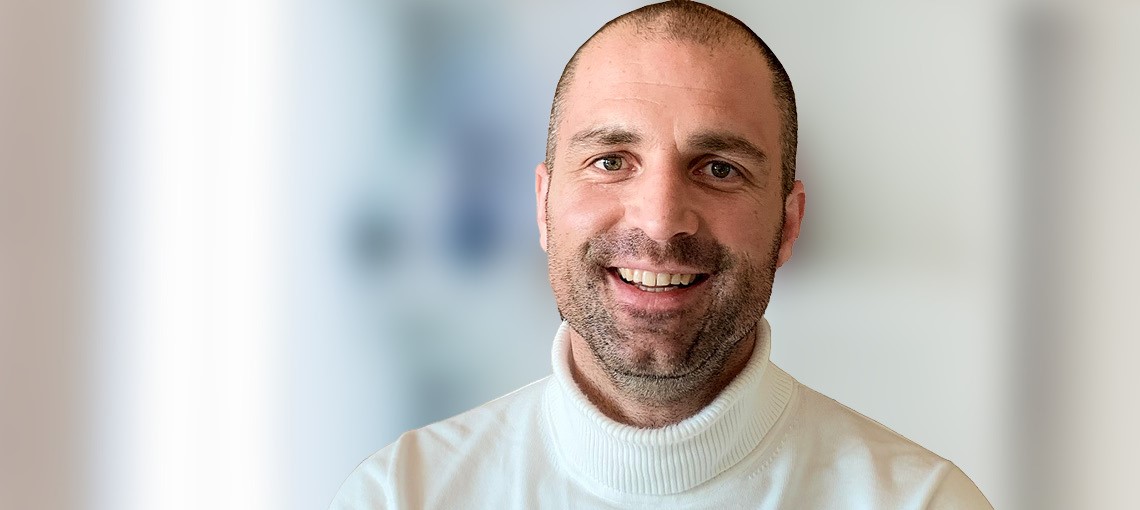 Julian Hohendorff
Selbständiger Consultant, Trainer und Coach
JH Consulting + Coaching
shqa executive live Webcasts: Omnichannel – "Be part of the change you want to see"
Register here
Date
Wednesday, February 28, 2024
Wednesday, March 13, 2024
Wednesday, April 10, 2024
Wednesday, May 8, 2024
Wednesday, May 22, 2024
Time
each 07.30 - 09.30
Language
English
Course type
Live Webinar
---
Cost per person (excl. VAT)
CHF 1'890.– (for shqa members)
CHF 2'780.– (for non-members)
Included in this fee are:
seminar documents and confirmation of participation
Contact persons

Petra Ackermann
Contact us
Download as Pdf